[REPLY.
9th October 1913
Page 16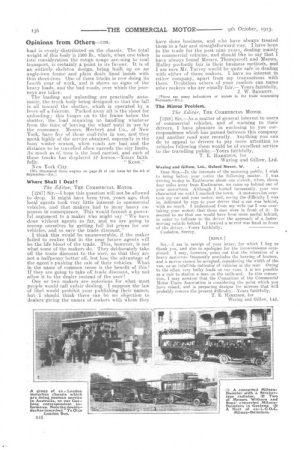 Page 16, 9th October 1913 —
[REPLY.
Close
Sir,—I am in receipt of your letter, for which I beg to thank you, and also to apologise for the inconvenience occasioned. I may, however, point out that the vibration of a heavy motorvan frequently precludes the hearing of hooters, and a mirror cannot be accepted, considering the width of the van, as an infallible indicator of vehicles in the rear. Owing to the often very bulky loads on our vans, it is not possible as a rule to station a man on the tailboard. In this connection, I may mention that the Committee of the Commercial Motor Users Association is considering the point which you have raised, and is preparing designs for mirrors that will probably remove the present difficulty.-Yours faithfully, T. E. HARRISON, for
Waring and Gillow, Ltd.