NEW REGULATIONS IN S.A.
7th December 1951
Page 32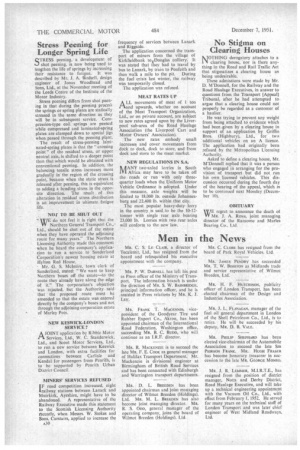 Page 32, 7th December 1951 —
NEW REGULATIONS IN S.A.
Close
MANY two-axled lorries in South Africa may have to be taken off the roads or run with only threequarter loads when the Uniform Motor Vehicle Ordinance is adopted. Under this measure. axle weights will be limited to 18,000 lb. outside Johannesburg and 22,400 lb. within that city.
The most popular heavy-duty lorry in the country is said to be the 10-12tonner with single rear axle bearing 23,000 lb. Lorries with two rear axles will conform to the new taw.