MINERS' SERVICES REFUSED I F road competition increased, eight railway
7th December 1951
Page 32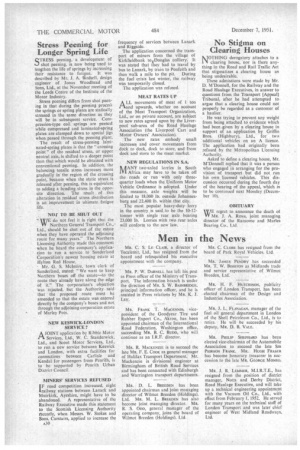 Page 32, 7th December 1951 —
MINERS' SERVICES REFUSED I F road competition increased, eight railway
Close
stations between Lanark and Muirkirk, Ayrshire, might have to be abandoned. A representative of the Railway Executive made this statement to the Scottish Licensing Authority rtcently, when Messrs. W. Stokes and Sons, Carstairs, applied to increase the A30 frequency of services between Lanark and Riggside.
The application concerned the transport of miners from the village of Kirkfieldbank totDouglas colliery. It was stated that they had to travel by bus to Lanark, by train to Ponfeith and then walk a mile to the pit. During the fuel crisis last winter, the railway was temporarily closed.
The application was refused.