Government 'no' to tax disc switch
16th February 1989
Page 8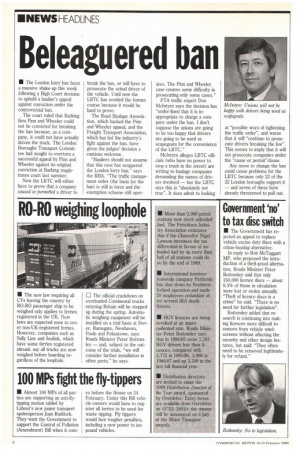 Page 8, 16th February 1989 —
Government 'no' to tax disc switch
Close
Keywords :
Crimes
,
Criminal Law
,
Energy In The United Kingdom
,
Motoring Taxation In The United Kingdom
,
Vehicle Excise Duty
,
Theft
,
Excise
,
Bottomley
,
Law
,
Government
,
Public Law
,
Politics
• The Government has rejected an appeal to replace vehicle excise duty discs with a crime-busting alternative.
In reply to Bob McTaggart MP, who proposed the introduction of a theft-proof alternative, Roads Minister Peter Bottomley said that only 150,000 licence discs — about 0.5% of those in circulation were lost or stolen annually. "Theft of licence discs is a crime" he said. "There is no need for further legislation".
Bottomley added that research is continuing into making licences more difficult to remove from vehicle windscreens without affecting the security and other design features, but said: "They often need to be removed legitimately for refund."