Private bins
9th October 1982
Page 7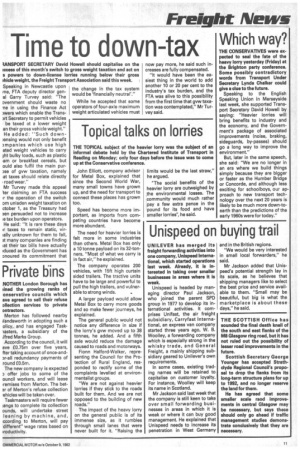 Page 7, 9th October 1982 —
Private bins
Close
NOTHER London Borough has oined the growing ranks of onservative councils which ave agreed to sell their refuse ollection services to private ontractors.
Merton has followed nearby Jandsworth in adopting such a olicy, and has engaged Tasklasters, a subsidiary of the Afred Marks Group.
According to the council, it will ave £0.75m over five years, fter taking account of once-and)r-all redundancy payments of round £0.5m.
The new company is expected ) offer jobs to some of the ouncil workers, and will lease remises from Merton. The betar of Merton's refuse collection ehicles will be taken over.
Taskmasters will require fewer langs to complete its collection ounds, will undertake street leaning by machine, and, ccording to Merton, will pay different" wage rates based on iroductivity.