GLC object
9th October 1982
Page 4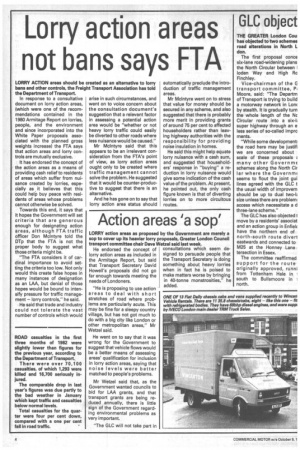 Page 4, 9th October 1982 —
GLC object
Close
THE GREATER London Cou has objected to two schemes road alterations in North L don.
The first proposal conce six-lane road-widening plans the North Circular between I loden Way and High Re Finch ley.
Vice-chairman of the G transport committee, I" Moore, said "The Departm of Transport is trying to build a motorway network in Lonc by stealth. It is gradually turn the whole length of the Nc Circular route into a six-h super highway through an e less series of so-called impro ments.
"While some development; the road here may be justifi we are concerned about scale of these proposals many other Govern rn E schemes along the North Cir lar where the Governm( seems to flout the joint gui lines agreed with the GLC t the usual width of improvem should be up to dual two-h size unless there are problem: access which necessitate a d three-lane scheme."
The GLC has also objected t move by a residents' associat and an action group in Enfielc have the northern end of north-south route divert eastwards and connected to M25 at the Honney Lane tersection in Essex.
The committee reaffirmed support for the route originally approved, runni from Tottenham Hale in i south to Bullsmoore in i north.