Lorry costs rise slowly
9th July 1976
Page 5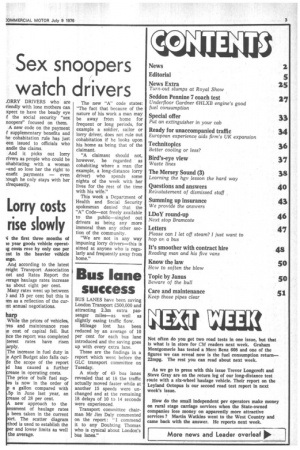 Page 5, 9th July 1976 —
Lorry costs rise slowly
Close
the first three months of le year goods vehicle operatig costs rose by only one per ent in the heavier vehicle mge.
And according to the latest reight Transport Association ost and Rates Report the verage haulage rates increase as about eight per cent. Many rates went up between ) and 15 per cent but this is en as a reflection of the curmt annual negotiations.
ham
'While the prices of vehicles, res and maintenance rose e cost of capital fell. But nce the report was completed terest rates have risen arply.
The increase in fuel duty in e April Budget also falls outle the scope of the report tcl has caused a further crease in operating costs. The price of bulk fuel supies is now in the order of p a gallon compared with .5p in June last year, an crease of 28 per cent.
A new approach to the sessment of haulage rates s been taken in the current port. The scatter diagram thod is used to establish the per and lower limits as well the average.