FRANCE FREES HOME MARKET U NDER the new economic measures announced
9th April 1948
Page 29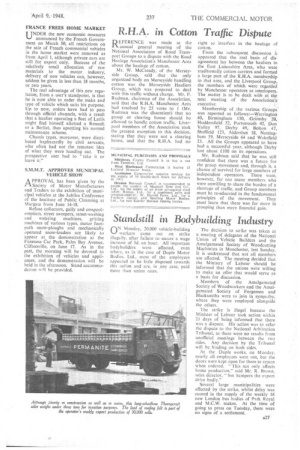 Page 29, 9th April 1948 —
FRANCE FREES HOME MARKET U NDER the new economic measures announced
Close
by the French Government on March 30, all restrictions on the sale of French commercial vehicles in the home market were removed as from April 1, although private cars are still for export only. Because of the relatively small allocation of raw materials to the motor industry; delivery of new vehicles can, however, seldom be given in less than 18 months, or two years.
The real advantage of this new regulation, from a user's standpoint, is that he is now able to order the make and type of vehicle which suits his purpose. Up to now, orders have had to pass through official channels, with a result that a haulier operating a fleet of Latils might find himself allotted a Renault or a Berliet, thus upsetting his normal maintenance scheme.
Chassis types, moreover, were distributed haphazardly by civil servants, who often had not the remotest idea of what they were handing out. The prospective user had to "take it or leave it."
S.M.M.T. -APPROVES MUNICIPAL VEHICLE SHOW APPROVAL has been given by the Society of Motor Manufacturers and Traders to the exhibition of municipal vehicles at the Jubilee Conference of the Institute of Public Cleansing at
Margate from June 14-18. •
Refuse collectors, gully and cesspoolemptiers, street sweepers, street-washing and watering machines, gritting machines of various types, motor footpath snow-ploughs and mechanically operated snow-loaders are likely to appear at the demonstration at the Foreness Car Park, Palm Bay Avenue, Cliftonville, on June 17. As in the past, the morning will be devoted to the exhibition of vehicles and appliances, and the demonstration will be held in the afternoon. Stand accommodation will be provided.