New tack clash foreseen
8th June 1979
Page 6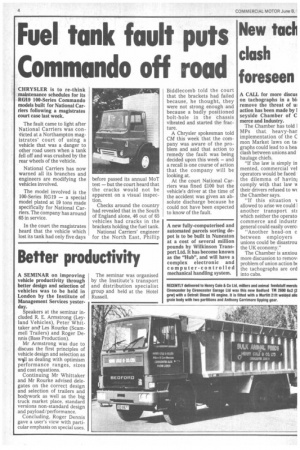 Page 6, 8th June 1979 —
New tack clash foreseen
Close
A CALL for more discus on tachographs in a bit remove the threat of ui action has been made by I seyside Chamber of C merce and Industry.
The Chamber has told 1 MPs that heavy-har implementation of the C mon Market laws on ta, graphs could lead to a hea. clash between unions and haulage chiefs.
"If the law is simply in mented, commercial vel operators would be faced the dilemma of havinl comply with that law m their drivers refused to mrt the Chamber says.
"If this situation v allowed to arise we could 1 another transport sti which neither the operato commerce and industr general could easily overci "Another head-on c between employers unions could be disastrou the UK economy."
The Chamber is anxiou more discussion to removi problem of union action b( the tachographs are ord into cabs.