ave by taking buses
8th June 1979
Page 5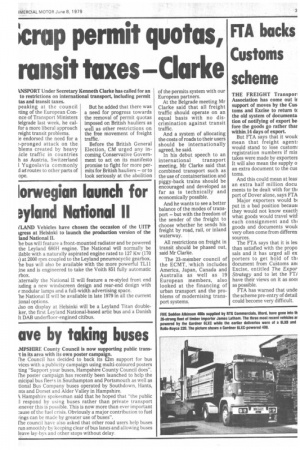 Page 5, 8th June 1979 —
ave by taking buses
Close
.111PSHIRE County Council is now supporting public transtin its area with its own poster campaign. Fhe Council has decided to back its E2m support for bus vices with a publicity campaign using multi-coloured posters ting "Support your buses, Hampshire County Council does". he poster campaign has recently been launched to help the inicipal bus fleets in Southampton and Portsmouth as well as tional Bus Company buses operated by Southdown, Hants, nts and Dorset and Alder Valley in Hampshire.
%. Hampshire spokesman said that he hoped that "the public I respond by using buses rather than private transport enever this is possible. This is now more than ever important ;:ause of the fuel crisis. Obviously a major contribution to fuel rings can be made by greater use of buses".
[he council have also asked that other road users help buses run smoothly by keeping clear of bus lanes and allowing buses leave lay-bys and other stops without delay.