And Whitehall said it couldn't be done
6th April 1985
Page 55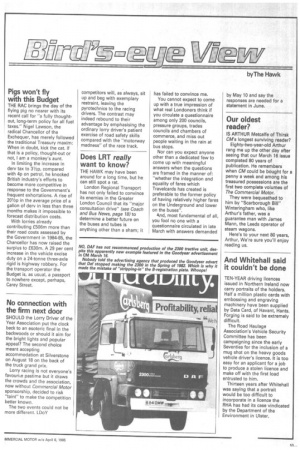 Page 55, 6th April 1985 —
And Whitehall said it couldn't be done
Close
TEN-YEAR driving licences issued in Northern Ireland now carry portraits of the holders. Half a million plastic cards with embossing and engraving machinery have been supplied by Data Card, of Havant, Hants. Forging is said to be extremely difficult.
The Road Haulage Association's Vehicle Security Committee has been campaigning since the early Seventies for the inclusion of a mug shot on the heavy goods vehicle driver's licence. It is too easy for an applicant for a job to produce a stolen licence and make off with the first load entrusted to him.
Thirteen years after Whitehall was saying that a portrait would be too difficult to incorporate in a licence the RHA has had its case vindicated by the Department of the Environment in Ulster.