Express sales effort on
2rd April 1983
Page 5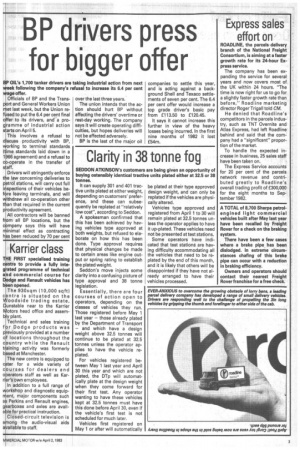 Page 5, 2rd April 1983 —
Express sales effort on
Close
ROADLINE, the parcels delivery branch of the National Freight Consortium, is aiming at a faster growth rate for its 24-hour Express service.
The company has been expanding the service for several years and now covers most of the UK within 24 hours. "The time is now right for us to go for a slightly faster growth rate than before," Roadline marketing director Roger Trigall told CM.
He denied that Roadline's competitors in the parcels industry, such as TNT Overnite and Atlas Express, had left Roadline behind and said that the cornpany had a "significant" proportion of the market.
To handle the expected increase in business, 25 sales staff have been taken on.
The Express Service accounts for 20 per cent of the parcels network revenue and contributed greatly to Roadline's overall trading profit of £300,000 for the eight months to September 1982.