Q I am at present driving a four-wheeled
2nd October 1970
Page 54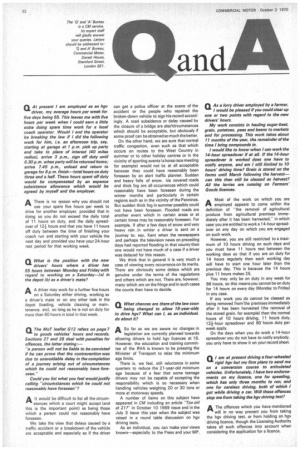 Page 54, 2nd October 1970 —
Q I am at present driving a four-wheeled
Close
rigid hgv but my firm plans to send me on a conversion course to articulated vehicles. Unfortunately. I have two endorsements on my licence, one for speeding, which has only three months to run, and one for careless driving, both of which I got while driving a car. Will these offences stop me from taking the hgv driving test?
A The offences which you have mentioned
will in no way prevent you from taking the hgv driving test, or from holding an hgv driving licence, though the Licensing Authority takes all such offences into account when considering the application for a licence.