Management seminars
2nd October 1970
Page 24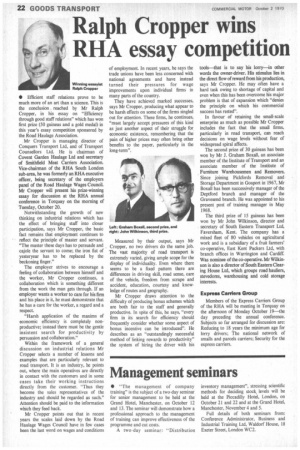 Page 24, 2nd October 1970 —
Management seminars
Close
• "The management of company training" is the subject of a two-day seminar for senior management to be held at the Grand Hotel, Manchester, on October 12 and 13. The seminar will demonstrate how a professional approach to the management of training can improve effectiveness of the programme and cut costs.
A two-day seminar: "Distribution inventory management", stressing scientific methods for deciding stock, levels will be held at the Piccadilly Hotel, London, on October 21 and 22 and at the Grand Hotel, Manchester, November 4 and 5.
Full details of both seminars from: Conference Administrator, Business and Industrial Training Ltd, Waldorf House, 18 Exeter Street, London WC2.