SPTE sets up survey
2nd June 1988
Page 21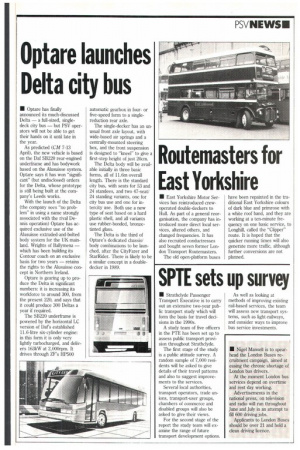 Page 21, 2nd June 1988 —
SPTE sets up survey
Close
• Strathclyde Passenger Transport Executive is to carry out an extensive two-year public transport study which will form the basis for travel decisions in the 1990s.
A study team of five officers in the PTE has been set up to assess public transport provision throughout Strathclyde.
The first stage of the study is a public attitude survey. A random sample of 7,000 residents will be asked to give details of their travel patterns and also to suggest improvements to the services.
Several local authorities, transport operators, trade unions, transport-user groups, chambers of commerce and disabled groups will also be asked to give their views.
For the second stage of the report the study team will examine the range of future transport development options. As well as looking at methods of improving existing rail-based services, the team will assess new transport systems, such as light-railways, and consider ways to improve bus service investments.