Handy order • Yorkshire Traction has ordered nine Handybuses from
2nd July 1992
Page 14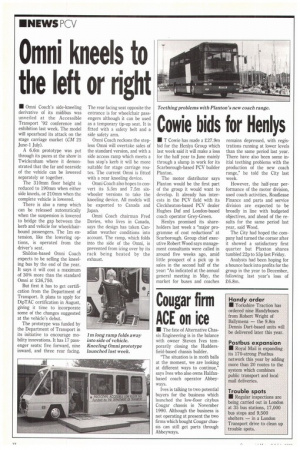 Page 14, 2nd July 1992 —
Handy order • Yorkshire Traction has ordered nine Handybuses from
Close
Robert Wright of Ballymena — the 9.8m Dennis Dart-based units will be delivered later this year.
Postbus expansion • Royal Mail is expanding its 170-strong Postbus network this year by adding more than 20 routes to the system which combines public transport and local mail deliveries.
Trouble spots II Regular inspections are being carried out in London at 35 bus stations, 17,000 bus stops and 9,500 shelters — in a London Transport drive to clean up trouble spots.