E DITORIAL communications must be ad dressed to " The Editor, and
2nd April 1908
Page 53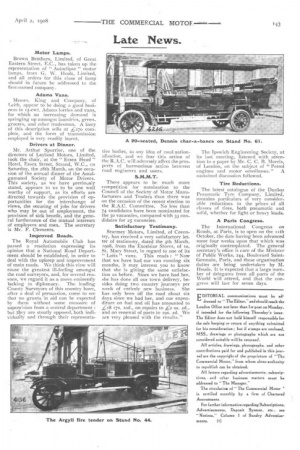 Page 53, 2nd April 1908 —
E DITORIAL communications must be ad dressed to " The Editor, and
Close
should reach the London Office not later than lit post on Monday, if intended for the following Thursday's issue. The Editor does not hold himself responsible for the safe keeping or return of anything submitted for his consideration ; but if s:amps are enclosed. MSS., drawings or photographs which are not considered suitable will be returnee.
All articles, drawings, photographs, and other contributions paid for and published in this journal are the copyright of the proprietors of "The Commercial Motor," from whom alone authority to republish can be obtained.
All letters regarding advertisements, subscriptions, • and other business matters must be addressed to "The Manager."
The circulation of" The Commercial Motor 7 is certified monthly by a firm of Chartered Accountants.
For further information regarding Subscriptions, Advertisements, Deposit System, etc., see "Notices.'' Column l of Sundry Advertise, ments. (S)