NO IMPROVEMEM
28th September 1985
Page 30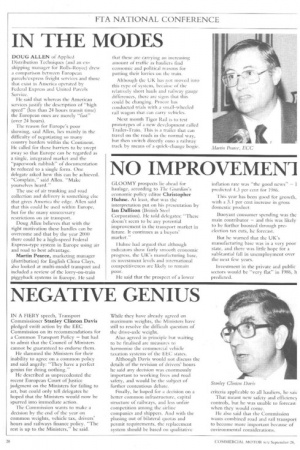 Page 30, 28th September 1985 —
NO IMPROVEMEM
Close
GLOOMY prospects lie ahead for haulage, according to The Guardian's economic policy editor Christopher Huhne. At least, that was the interpretation put on his presentation by Ian Dallison (British Steel Corporation). He told delegates: "There doesn't seem to be any potential improvement in the transport market in future. It continues as a buyers' market.
] luhne had argued that although indicators show fairly smooth economic progress, the UK's manufacturing base, its investment levels and international competitiveness are likely to remain poor.
He said that the prospect of a lower inflation rate was "the good news" — predicted 4.3 per cent for 1986.
This year has been good for growth, with a 3.1 per cent increase in gross domestic product.
Buoyant consumer spending was the main contributor — and this was likely to be further boosted through preelection tax cuts, he forecast.
But lie warned that the UK's manufacturing base was in a very poor state, and there was little hope for a sub4antial fall in unemployment over the next few years.
Investment in the private and public sectors would be "very flatin 1986, h predicted.