GIVE US CREDr1:
24th October 2002
Page 20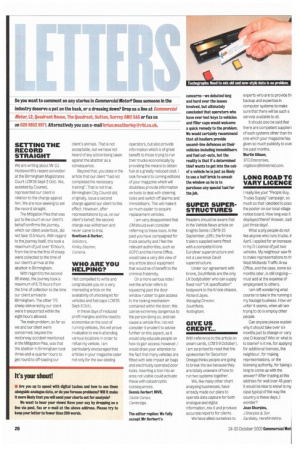 Page 20, 24th October 2002 —
GIVE US CREDr1:
Close
With reference to the article on smart cards, (CM 3-9 October), I am surprised to read that the spokesman for Securicor Omega thinks people are going to break the law because they are totally unaware of how to run two systems together.
We, like many other chart analysing businesses, have already made our plans to operate data capture for both analogue and digital information, mix it and produce accurate reports for clients.
We have allied ourselves to experts who are to provide th backup and expertise in computer systems to make sure that there will be such a service available to all.
It should also be said that there are competent supplier! of such systems other than thi one which your magazine has given so much publicity to ova the past months.
Martin Gibson, SFG Enterprises, mtgibson@btinterneL corn.