Variable-speed drive
24th December 1971
Page 34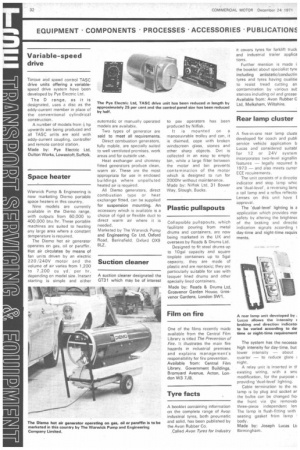 Page 34, 24th December 1971 —
Variable-speed drive
Close
Torque and speed control TASC drive units offering a variablespeed drive system have been developed by Pye Electric Ltd.
The D range, as it is designated, uses a disc as the eddy-current member in place of the conventional cylindrical construction.
A number of models from hp upwards are being produced and all TASC units are sold with eddy-current coupling, controller and remote control station.
Made by: Pye Electric Ltd, Oulton Works, Lowestoft, Suffolk.