Metrication information
23rd January 1970
Page 65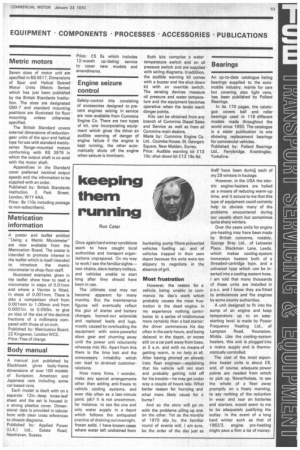 Page 65, 23rd January 1970 —
Metrication information
Close
A poster and leaflet entitled "Using a Metric Micrometer" are now available from the Metrication Board. The poster is intended to promote interest in the leaflet which is itself intended to introduce the metric micrometer to shop-floor staff.
Illustrated examples given in the leaflet show how to read a micrometer in steps of 0.01 mm and where a Vernier is fitted, in steps of 0.001mm. There is also a comparison chart from 0.001mm to 1.00mm and from 0.0001in. to 0.050in. to give an idea of the size of the decimal fractions of a millimetre compared with those of an inch. Published by: Metrication Board, 22 Kingsway, London WC2.
Price: Free of charge.