Body manual
23rd January 1970
Page 65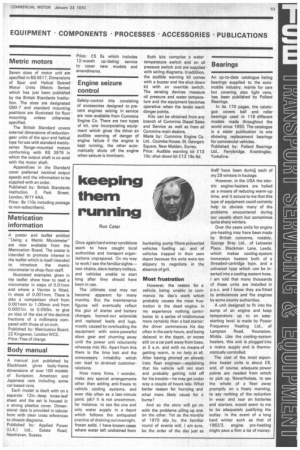 Page 65, 23rd January 1970 —
Body manual
Close
A manual just published by Blackhawk gives body-frame dimensions of over 100 models of European, American and Japanese cars including some car based vans.
Each model is dealt with on a separate 12in.-deep loose-leaf sheet and the set is housed in a strong plastics cover. Dimensional data is provided in tabular form with clear cross references to chassis diagrams.
Published by: Applied Power (U.K.) Ltd., Estate Road, Newhaven, Sussex. Price. £5 5s which includes 12-month up-dating service to cover new models and amendments.