For identification
23rd January 1970
Page 63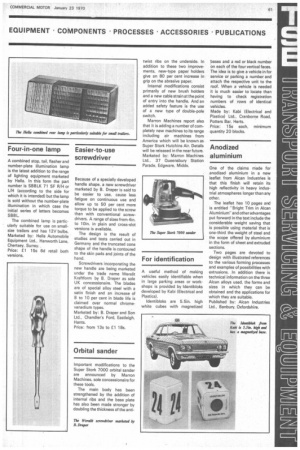 Page 63, 23rd January 1970 —
For identification
Close
A useful method of making vehicles easily identifiable when in large parking areas or workshops is provided by Identibloks developed by Kabi (Electrical and Plastics).
Identibloks are 5.5in. high white cubes with magnetized bases and a red or black number on each of the four vertical faces. The idea is to give a vehicle in for service or parking a number and attach the respective unit to the roof. When a vehicle is needed it is much easier to locate than having to check registration numbers of rows of identical vehicles.
Made by: Kabi (Electrical and Plastics) Ltd., Cranborne Road, Potters Bar, Herts.
Price: 15s each, minimum quantity 20 blocks.