/ am at present selling commercial vehicles and thinking of
23rd January 1970
Page 59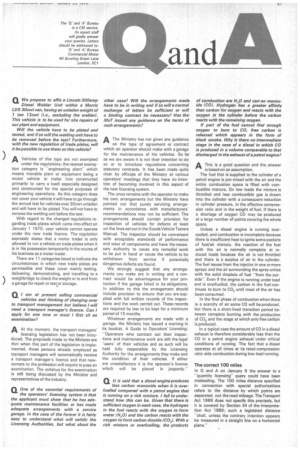 Page 59, 23rd January 1970 —
/ am at present selling commercial vehicles and thinking of
Close
changing over to transport management but believe I will need a transport manager's licence. Can I apply for one now or must I first sit an examination?
AAt the moment, the transport managers'
licensing legislation has not been introduced. The proposals made to the Minister are that when this part of the legislation is implemented. those persons already employed as transport managers will automatically receive a transport manager's licence and that newcomers to the profession will require to pass an examination. The syllabus for the examination is still being discussed by the Minister and representatives of the industry.