lveco di
20th April 1985
Page 7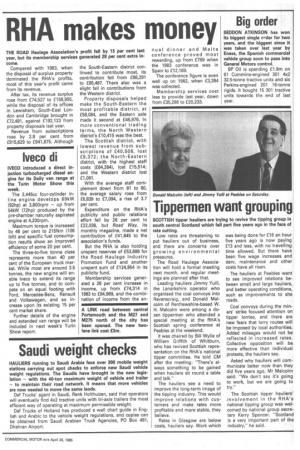 Page 7, 20th April 1985 —
lveco di
Close
IVECO introduced a direct injection turbocharged diesel engine for its Daily van range at the Turin Motor Show this week.
The 2,445cc four-cylinder inline engine develops 69kW (92hp) at 3,800rpm — up from 54kW (72hp) produced by the pre-chamber naturally aspirated engine at 4,200rpm.
Maximum torque is increased by 46 per cent to 215Nm (106 Ibft) and specific fuel consumption results show an improved efficiency of some 20 per cent.
The three-to-five tonne class represents more than 40 per cent of the European truck market. While most are around 3.5 tonnes, the new engine will enable lveco to extend its range up to five tonnes, and to compete on an equal footing with Ford, Mercedes-Benz, Renault and Volkswagen, and so increase upon its existing 15 per cent market share.
Further details of the engine and extended van range will be included in next week's Turin Show report.