EZ rates refunding
1st May 1982
Page 7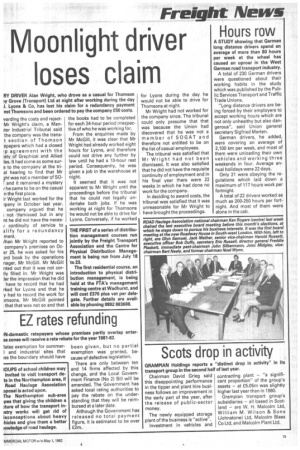 Page 7, 1st May 1982 —
EZ rates refunding
Close
lN-domestic ratepayers whose premises partly overlap enterse zones will receive a rate rebate for the year 1981-82.
lates exemption for commer1 and industrial sites that iss the boundary should have
IOUPS of school children may invited to visit transport dets in the Northampton area, if Road Haulage Association oposal is acted upon.
The Northampton sub-area ■ pes that giving the children a ;Jure of how the transport inistry works will get rid of isconceptions about heavy .hides and give them a better iowledge of road haulage. been given, but no partial exemption was granted, because of defective legislation.
There are only between ten and 14 firms affected by this change, and the Local Government Finance (No 2) Bill will be amended. The Government has asked local rating authorities to pay the rebate on the understanding that they will be reimbursed at a later date.
Although the Government has released no total payment figure, it is estimated to be over £2m.