Now for frauds per 100km
19th September 1981
Page 22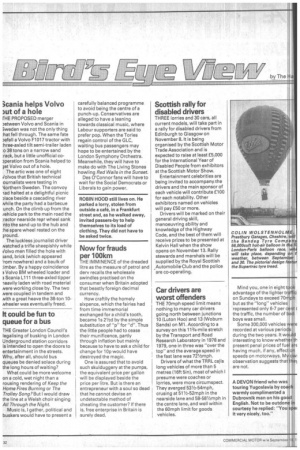 Page 22, 19th September 1981 —
Now for frauds per 100km
Close
THE IMMINENCE of the dreaded litre as the measure of petrol and dery recalls the wholesale swindles practised on the consumer when Britain adopted that beastly foreign decimal currency.
How craftily the homely sixpence, which the fairies had from time immemorial exchanged for a child's tooth, became 1s 21/2d by the simple substitution of "p" for "d". Thus the little people had to cease their munificence, partly through inflation but mainly because to have to ask a child for change for 10p would have destroyed the magic.
One is assured that to avoid such skulduggery at the pumps, the equivalent price per gallon will be displayed beside the price per litre. But is there an entrepreneur with a soul so dead that he cannot devise an undetectable method of cheating the customer? If there is, free enterprise in Britain is • surely dead.