Ghostly
19th September 1981
Page 10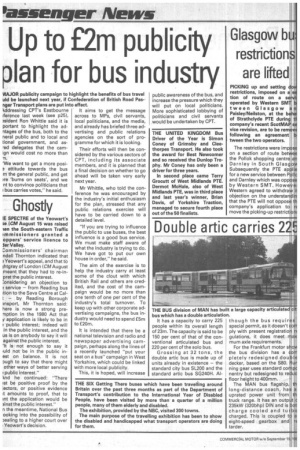 Page 10, 19th September 1981 —
Ghostly
Close
IE SPECTRE of the Yeowart's ;e (CM August 15 was raised len the South-eastern Traffic ommissioners granted a oppers' service licence to ler Valley.
commissioners' chairman ndall Thornton indicated that Yeowart's appeal, and that to ihtgray of London (CM August meant that they had to re-inpret the public interest.
:onsidering an objection to a service — from Reading bus • tion to the Sava Centre at Cal
by Reading Borough ansport, Mr Thornton said: here is now a strong pre-notion in the 1980 Act that y application is likely to be in a public interest; indeed will in the public interest, and the us is on anybody to say it will against the public interest.
'It is not enough to say it • uld not be in the public inest on balance. It is not Dugh to say that there might other ways of better serving ; public interest."
knd he continued: "There ist be positive proof by the ectors, or positive evidence amounts to proof, that to int the application would be inst the public interest."
n the meantime, National Bus ooking into the possibility of Dealing to a higher court over Yeowart's decision.