INSURE BUILDINGS WHEN TENDERING THOSE who apply for transport units
19th February 1954
Page 32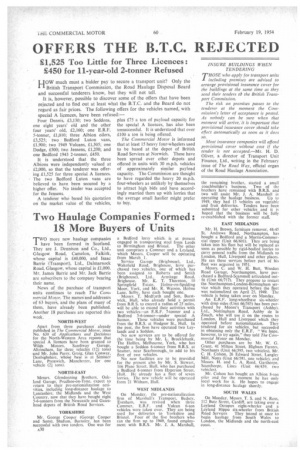 Page 32, 19th February 1954 —
INSURE BUILDINGS WHEN TENDERING THOSE who apply for transport units
Close
2 including premises are advised to arrange provisional insurance cover for the buildings at the same time as they send their tenders td the British Transport Commission.
The risk on premises passes to the tenderer at the moment the Commission's letter of acceptance is posted. As nobody can be sure when that moment will arrive, it is important that provisional insurance cover should take effect automatically as soon as it doss so.
Most insurance companies will afford provisional cover without cost if the tinder is not accepted.—Mr. H. D. Oliver, a director of Transport Unit Finance, Ltd., writing in the February issue of The Road Way, official organ of the Road Haulage Association.