• / believe I have read in the trade Press
18th December 1970
Page 73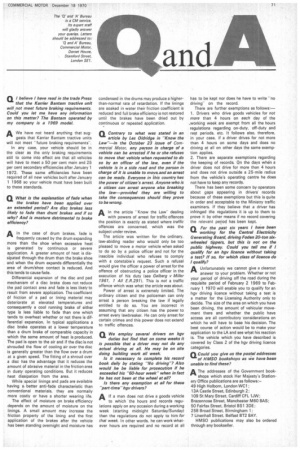 Page 73, 18th December 1970 —
• / believe I have read in the trade Press
Close
that the Karrier Bantam tractive unit will _not meet future braking requirements. Could you let me have any information on this matter? The Bantam operated by my company is a 1969 model.
AWe have not heard anything that sug gests that Karrier Bantam tractive units will not meet "future braking requirements-.
In any case, your vehicle should be in the clear as the only braking requirements still to come into effect are that all vehicles will have to meet a 50 per cent main and 25 per cent secondary efficiencies after January 1 1972. These same efficiencies have been required of all new vehicles built after January 1 1968 so your vehicle must have been built to these standards.