Islanders seek test concession
16th November 1985
Page 13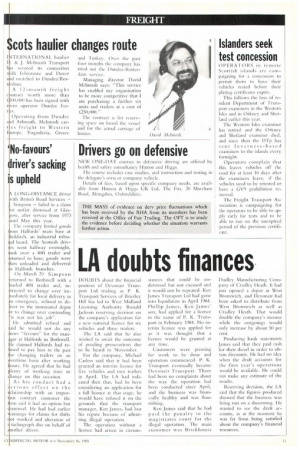 Page 13, 16th November 1985 —
Islanders seek test concession
Close
OPERA I-ORS in remote Scottish islands are campaigning for a concession to permit them to have their vehicles tested before their plating certificates expire.
This follows the loss of resident Department of Transport examiners in the Western Isles and in Orkney and Shetland earlier this year.
The Western Isles examiner has retired and the Orkney and Shetland examiner died, and since then the DTp has sent Inverness-based examiners to the islands every fortnight.
Operators complain that this leaves vehicles off the road for at least ill days after the examiners leave, if the vehicles need to be retested or have a GV9 prohibition removed.
The Freight Transport Association is campaigning for the operators to be able to apply early for tests and to be able to run on the unexpired period of the previous certificate.