EEC 'masterplan'
16th March 1985
Page 8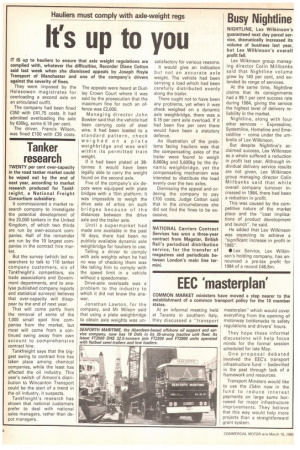 Page 8, 16th March 1985 —
EEC 'masterplan'
Close
COMMON MARKET ministers have moved a step nearer to the establishment of a common transport policy for the 10 member states.
At an informal meeting held at Taranto in southern Italy, they discussed a "transport masterplan" which would cover everything from the opening of motorway bottlenecks to safety regulations and drivers' hours.
They hope these informal discussions will help focus minds for the formal session scheduled for late May.
One proposal debated involved the EEC's transport infrastructure fund bedevilled in the past through lack of a framework and resources.
Transport Minsters would like to use the £54m now in the fund to reduce interest payments on large sums borrowed for major infrastructure improvements. They believe that this way would help more projects than a straightforward grant system.