SOUTHAMPTON City Council has denied Freight Transport Association claims that
16th March 1985
Page 6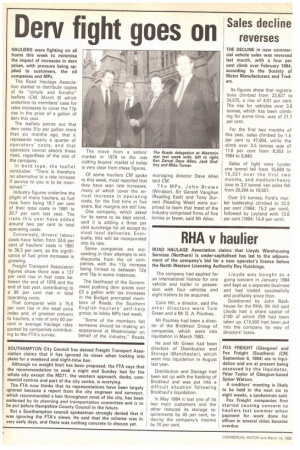 Page 6, 16th March 1985 —
SOUTHAMPTON City Council has denied Freight Transport Association claims that
Close
it has ignored its views when looking into plans for a weekend and night-time ban.
Although no weight limit has been proposed, the FTA says that the recommendation to seek a night and Sunday ban for the whole city except the M271, the western approach, docks, commercial centres and part of the city centre, is worrying.
The FTA now thinks that its representations have been largely ignored because a report from the city engineer and surveyor, which recommended a ban throughout most of the city, has been endorsed by its planning and transportation committee and is to be put before Hampshire County Council in the future.
But a Southampton council spokesman strongly denied that it was ignoring the FTA's views. He said that the scheme was in very early days, and there was nothing concrete to discuss yet.