Speedlink to cut costs
16th March 1985
Page 16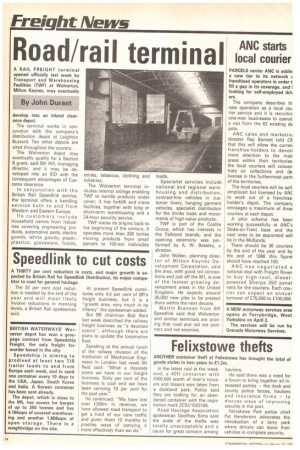 Page 16, 16th March 1985 —
Speedlink to cut costs
Close
A THIRTY per cent reduction in costs, and major pected by British Rail for Speedlink Distribution, its titor to road for general haulage. growth is exmajor compe The 30 per cent cost reduction is needed by the end of the year and will most likely involve reductions in manning levels, a British Rail spokesman said. At present Speedlink contributes only 4.5 per cent of BR's freight business, but it is a "growth area, very much in its infancy" the spokesman added.
But BR chairman Bob Reid last week described the railway freight business as "a desolate scene", although there are plans to update the locomotive fleet.
Speaking at the annual lunch of the railway division of the Institution of Mechanical Engineers in London last week Mr Reid said: "What a desolate scene we have in our freight business. Sixty per cent of the business is coal and we have been carrying 10 per cent for the past year."
He continued: "We have lost over I200rn in revenue, we have allowed road transport to get a hold of our core traffic and given them 12 months to practise ways of carrying it more effectively than we do."