RED LORRY YELLOW LORRY
14th September 1985
Page 22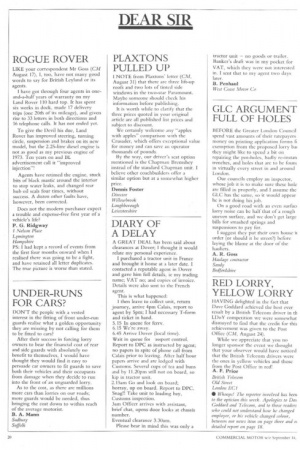 Page 22, 14th September 1985 —
RED LORRY YELLOW LORRY
Close
HAVING delighted in the fact that Dave Goddard achieved the best ever result by a British Telecom driver in th LIDoY competition we were somewhat dismayed to find that the credit for this achievement was given to the Post Office (CM, August 24).
While we appreciate that you no longer sponsor the event we thought that your observer would have noticed that the British Telecom drivers were time ones in yellow vehicles and those from the Post Office in red!
A. F. Prior British "l'elecom Old Street London EC1 • Whoops! The reporter involved has been to the optician this week. Apologies to DaY Goddard and Telecom, and to those readers who could not understand how he changed employer, or his vehicle changed colour, between our news item on page three and 01 detailed report on page 18.