Some cutting textual criticism
14th January 1984
Page 24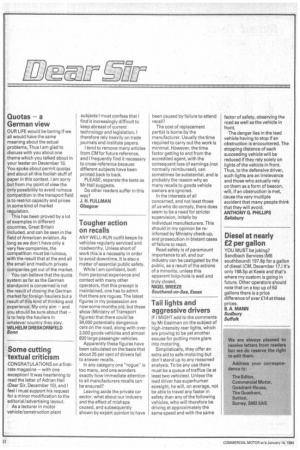 Page 24, 14th January 1984 —
Some cutting textual criticism
Close
CONGRATULATIONS on a firstrate magazine with one exception! It was heartening to read the letter of Adrian Hall (Dear Sir, December 10), and I feel I must support his request for a minor modification to the editorial/advertising layout.
As a lecturer in motor vehicle/construction plant subjects I must confess that I find it increasingly difficult to keep abreast of current technology and legislation. I therefore rely heavily on trade journals and institute papers.
I tend to remove many articles from CM for future reference, and I frequently find it necessary to cross-reference because different subjects have been printed back to back.
PLEASE, separate the texts as Mr Hall suggests.
Do other readers suffer in this way?
J. H. FULLMAN Glasgow