Cost of deflation
12th August 1993
Page 6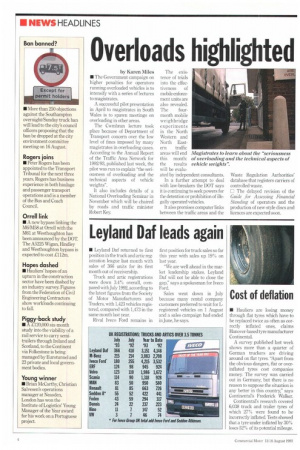 Page 6, 12th August 1993 —
Cost of deflation
Close
• Hauliers are losing money through flat tyres which have to be replaced twice as often as correctly inflated ones, claims Hanover-based tyre manufacturer Continental.
A survey published last week shows more than a quarter of German truckers are driving around on flat tyres. "Apart from the obvious dangers, flat or overinflated tyres cost companies money. The survey was carried out in Germany, but there is no reason to suppose the situation is any better in this country," says Continental's Frederick Walker.
Continental's research covered 6,038 truck and trailer tyres of which 27% were found to be incorrectly inflated. Tests showed that a tyre under inflated by 30% loses 52% of its potential mileage.