Waging war on pot-holes
12th August 1993
Page 20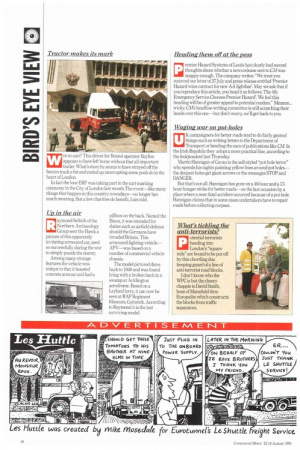 Page 20, 12th August 1993 —
Waging war on pot-holes
Close
123 K campaigners for better roads tend to do fairly genteel things such as writing letters to the Department of Transport or bending the ears of publications like CM in the Irish Republic they adopt a more practical line, according to the Independent last Thursday.
Martin Hannigan of Cavan is the self-styled "pot-hole terror" who spends his nights painting yellow lines around pot holes— the deepest holes get giant arrows or the messages STOP and DANGER
But that's not all. Hannigan has gone on a 48-hour and a 13hour hunger strike for better roads—on the last occasion by a place where a near-fatal accident occurred because of a pot-hole. Hannigan claims that in some cases undertakers have to repair roads before collecting corpses.