EVENTS
12th August 1993
Page 18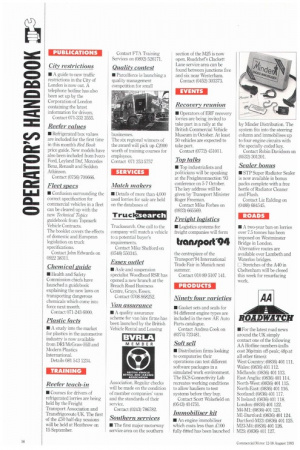 Page 18, 12th August 1993 —
EVENTS
Close
Recovery reunion
• Operators of ERF recovery lorries are being invited to take part in a rally at the British Commercial Vehicle Museum in October. At least 50 vehicles are expected to take part.
Contact (0772) 451011.
Top talks
• Top industrialists and politicians will be speaking at the Freightconnection '93 conference on 5-7 October. The key address will be given by Transport Minister Roger Freeman.
Contact Mike Forbes on (0933) 665569.
Freight logistics
• Logistics systems for freight companies will form
transport-94
the centrepiece of the Transport'94 International Trade Fair in Munich next summer.
Contact 010 89 5107 141.