Evidence risk for absent employers
12th August 1993
Page 15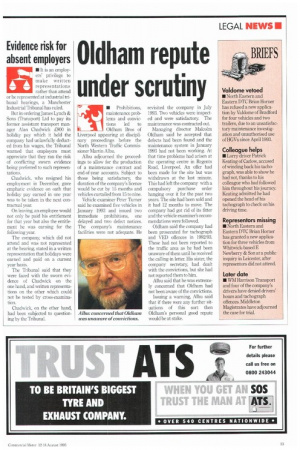 Page 15, 12th August 1993 —
Evidence risk for absent employers
Close
• It is an employers privilege to make written representations rather than attend or he represented at industrial tribunal hearings, a Manchester Industrial Tribunal has ruled.
But in ordering James Lynch & Sons (Transport) Ltd to pay its former assistant transport manager Alan Chadwick £900 in holiday pay which it held the company had unlawfully deducted from his wages, the Tribunal warned that employers must appreciate that they ran the risk of conflicting sworn evidence being preferred to such representations.
Chadwick. who resigned his employment in December, gave emphatic evidence on oath that holiday pay earned in one year was to be taken in the next contractual yean On leaving, an employee would not only be paid his entitlement for that year but also the entitlement he was earning for the following year.
The company, which did not attend and was not represented at the hearing, stated in a written representation that holidays were earned and paid on a current year basis.
The Tribunal said that they were faced with the sworn evidence of Chadwick on the one hand, and written representations on the other which could not be tested by cross-examination.
Chadwick, on the other hand, had been subjected to questioning by the Tribunal.