• A Spanish driver found himself saddled with a £10,000
11th October 2001
Page 7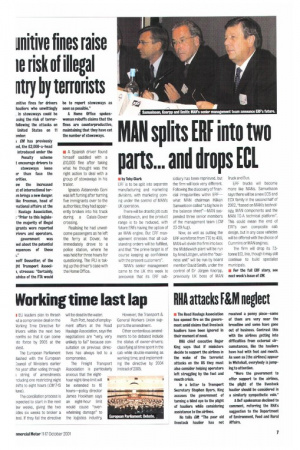 Page 7, 11th October 2001 —
• A Spanish driver found himself saddled with a £10,000
Close
fine after taking what he thought was the right action to deal with a group of stowaways in his trailer.
Ignacio Aldanondo Goni was left furring after turning five immigrants over to the authorities; they had apparently broken into his truck during a Calais-Dover crossing.
Realising he had unwelcome passengers as he left the ferry at Dover, he immediately drove to a police station, where he was held for three hours for questioning. The IRU is taking up the driver's case with the Home Office.