A few weeks ago we carried a story about a
11th October 2001
Page 22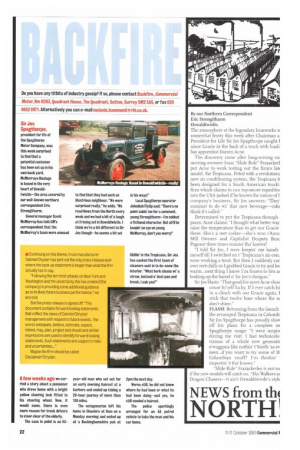 Page 22, 11th October 2001 —
A few weeks ago we carried a story about a
Close
pensioner who drove home with a bright yellow steering lock fitted to his steering wheel. Now, it would seem there is even more reason for truck drivers to steer clear of the elderly.
The case in point is an 83 year-old man who set out for an early morning haircut at a barbers and ended up taking a 29-hour journey of more than 130 miles.
The octogenarian left his home in Cheshire at 9am on a Monday morning and ended up at a Buckinghamshire pub at 2pm the next day.
Worse still, he did not know where he had been or what he had been doing—and yes, he still needed a haircut.
The police sportingly arranged for an AA patrol vehicle to take the man and his car home.