RAC Handbook
10th July 1970
Page 64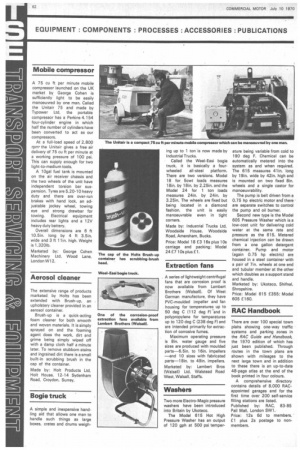 Page 64, 10th July 1970 —
RAC Handbook
Close
There are over 100 special town plans showing one-way traffic systems and parking zones in the RAC Guide and Handbook, the 1970 edition of which has just been published. Through routes in the town plans are shown with mileages to the next large town and in addition to these there is an up-to-date 48-page atlas at the end of the book printed in four colours.
A comprehensive directory contains details of 8,000 RACappointed garages and for the first time over 200 self-service filling stations are listed.
Published by: RAC, 83-85 Pall Mall, London SW1.
Price: 12s 6d to members, £1 plus 2s postage to nonmembers.