H. Viney and Co., Ltd., held its annual staff dinner,
9th January 1913
Page 12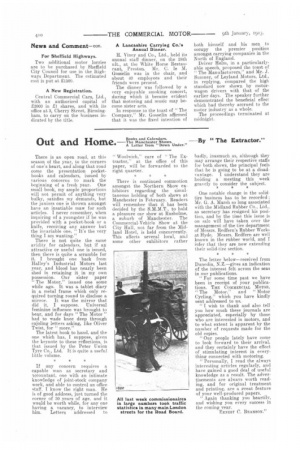 Page 12, 9th January 1913 —
H. Viney and Co., Ltd., held its annual staff dinner,
Close
on the 28th ult., at the White Horse Restaurant, Preston. Mr. C. le M. Gosselin was in the chair, and about 40 employees and their friends were present. The dinner was followed by a very enjoyable smoking concert, during which it became evident that motoring and music may become sister arts.
In response to the toast of "The Company," Mr. Gosselin affirmed that it was the fixed intention of both himself and his men to occupy the premier position amongst carrying companies in the North of England. Driver Helm, in a particularlyable speech, proposed the toast of " TheManufacturers," and Mr. J. Sumner, of Leyland Motors, Ltd., in replying, compared the high standard now shown by motorwagon drivers with that of the earlier days. The speaker further demonstrated the beneficial effect which had thereby accrued to the motor industry as a whole. The proceedings terminated at midnight.