M&T wins battle in silencer war
8th September 1988
Page 6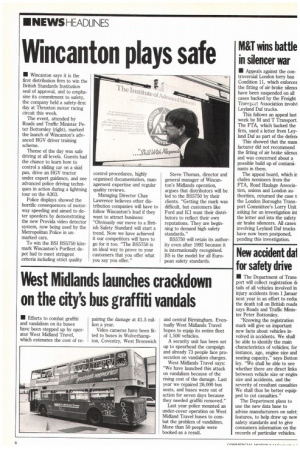 Page 6, 8th September 1988 —
M&T wins battle in silencer war
Close
• Appeals against the controversial London lorry ban Condition 11, which enforces the fitting of air-brake silence have been suspended on all cases backed by the Freight Transport Association involvi Leyland Daf trucks.
This follows an appeal last week by M and T Transport. The FTA, which backed the firm, used a letter from Leyland Daf as part of the defeni This showed that the man( facturer did not recommend the fitting of air brake silence and was concerned about a possible build up of contaminants in them.
The appeal board, which ir eludes nominees from the FTA, Road Haulage Association, unions and London authorities, returned the case t, the London Boroughs Transport Committee's Lorry Unit asking for an investigation int the letter and into the safety air brake silencers. All cases involving Leyland Daf trucks have now been postponed, pending this investigation.