• Conditions of competition in road haulage must be harmonised
8th September 1988
Page 5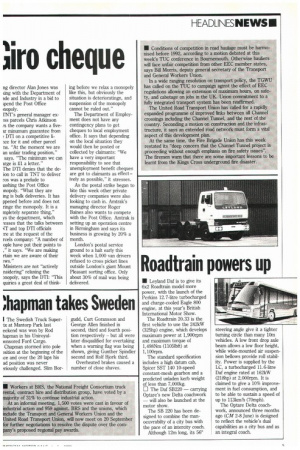 Page 5, 8th September 1988 —
• Conditions of competition in road haulage must be harmonised
Close
before 1992, according to a motion debated at this week's TUC conference in Bournemouth. Otherwise hauliers will face unfair competition from other EEC member states, says Bill Morris, deputy general secretary of the Transport and General Workers Union.
In a wide ranging resolution on transport policy, the TGWU has called on the TUC to campaign aginst the effect of EEC regulations allowing an extension of maximum hours, on safety, and cabotage on jobs in the UK. Union commitment to a fully integrated transport system has been reaffirmed.
The United Road Transport Union has called for a rapidly expanded programme of improved links between all Channel crossings including the Channel Tunnel, and the rest of the country. Seconding a motion on construction and the infrastructure, it says an extended road network must form a vital aspect of this development plan. At the same time, the Fire Brigade Union has this week restated its "deep concern that the Channel Tunnel project is proceeding without enough emphasis on fire safety issues". The firemen warn that there are some important lessons to be learnt from the Kings Cross underground fire disaster.