COMMUNICATIONS
8th September 1988
Page 30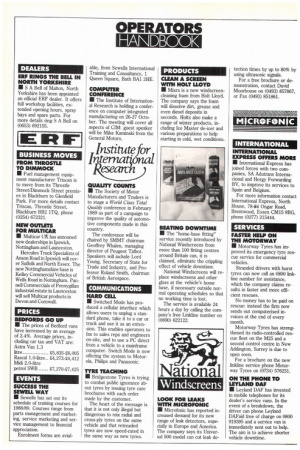 Page 30, 8th September 1988 —
COMMUNICATIONS
Close
HARD CELL • Switched Mode has produced a cellular interface which allows users to unplug a standard phone, take it to a car or truck and use it as an extension. This enables operators to fax to sales reps and engineers on-site, and to use a PC direct from a vehicle to a mainframe computer. Switch Mode is now offering the system to Motorola, Philips and Panasonic.
TYRE TEACHING • Bridgestone Tyres is trying to combat public ignorance about tyres by issuing tyre care brochures with each order made by the customer.
The heart of the message is that it is not only illegal but dangerous to mix radial and cross-ply tyres on the same vehicle and that retreaded tyres are now speed-rated in the same way as new tyres.