A Paper on Oxy-acetylene Welding, A meeting of the members
8th December 1925
Page 6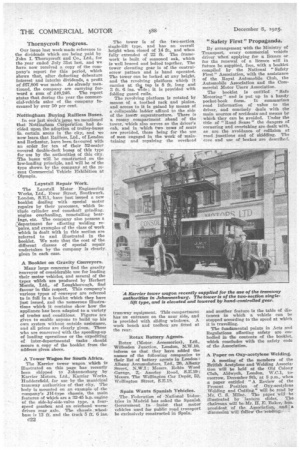 Page 6, 8th December 1925 —
A Paper on Oxy-acetylene Welding, A meeting of the members
Close
Keywords :
Fuel Gas
,
Welding
,
Hydrogen Technologies
,
Oxygen
,
Acetylene
,
Gases
,
Oxy-fuel Welding And Cutting
,
Chemistry
,
Technology
,
Mechanical Engineering
,
Law / Crime
of the British Acetylene and Welding Association will be held at the Old Colony Club, Aldwych, Loudon, W.C.1, tomorrow, December Oth, at S p.m., when a paper entitled "A Review of the Present Position of Oxy-acetylene Welding and Cutting" will be read by • Mr. C. S. Milne. The paper will be
illustrated by • lantern slides. The chairman will be Mr. H. E. Baker, hon. president of the Association, and a dismission will follow the reading.