Irresponsible Attitude The irresponsible attitude of some employees and their
8th April 1966
Page 37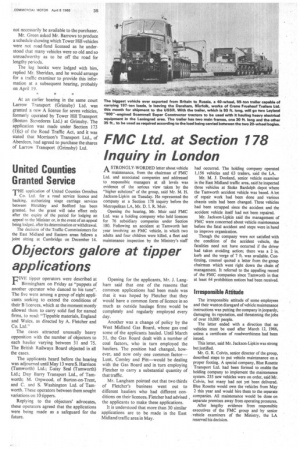 Page 37, 8th April 1966 —
Irresponsible Attitude The irresponsible attitude of some employees and their
Close
wanton disregard of vehicle maintenance instructions was putting the company in jeopardy, damaging its reputation, and threatening the jobs of over 10,000 people.
The letter ended with a direction that no vehicles must be used after March 12, 1966, unless a certificate of roadworthiness had been issued.
This letter, said Mr. Jackson-Lipkin was strong but justified.
Mr. G. R. Colvin, senior director of the group, described steps to put vehicle maintenance on a proper footing. A special company, Blue Rosette Transport Ltd. had been formed to enable the holding company to implement the maintenance system. 235 new vehicles were on order, said Mr. Colvin, but many had not yet been delivered. Blue Rosette would own the vehicles from May 2 this year and would hire them to the separate companies. All maintenance would be done on separate premises away from operating pressures.
After lengthy evidence from responsible executives of the FMC group and by senior vehicle examiners of the Ministry, the LA reserved his decision.