AREA MANAGER PLAN FOR UTA
8th April 1966
Page 33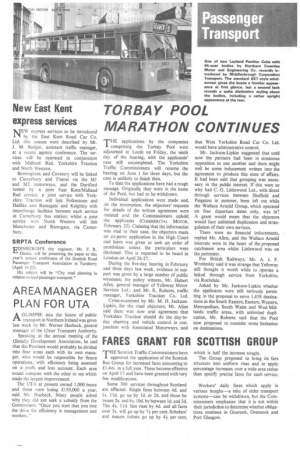 Page 33, 8th April 1966 —
AREA MANAGER PLAN FOR UTA
Close
AGLIM PSE into the future of public transport in Northern Ireland was given last week by Mr. Werner Huebeek, general manager of the Ulster Transport Authority.
Speaking at the annual meeting of the Glenelly Development Association, he said that the Province would probably be divided into four areas each with its own manager, who would be responsible for future operations, with efficiency being assessed on a profit and loss account. Each area would compete with the other to see which made the largest improvement.
The UTA at present owned 1,000 buses and these were losing £150,000 a year, said Mr. Huebeck. Many people asked why they did not seek a subsidy from the Government. "Once you start that you lose the drive for efficiency in management and workers.